RealNewsUK.com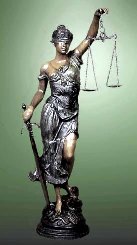 The further that a society drifts from the truth,
the more it will hate those that speak it.

George Orwell

UNITED NATIONS Global Gov
To take over the regulation & control of THE INTERNET on October 1st 2016.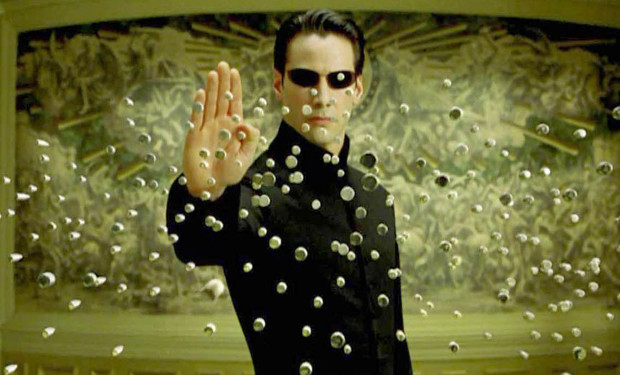 THE MEDIA is THE MATRIX:
The Corporate Western Media is used to confuse the populations of the UK/US/UK with disinformation for the purpose of power, control & maximising profit. False stories & videos are planted by The Corporations to manipulate the population, government & Parliament to gain support for wars, to create fear, to get taxpayers money for surveillance & to asset strip the economies. The population is kept in the dark about the harsh realities of life & also kept confused & disorientated on matters of "National Security." This is known as "The Consensus Reality." A dialogue of disinformation, lies, trivia & edited information to isolate & create a benign passive population.
TRUMP TO EXPOSE CLINTON CRIMES.
MURDERED:
British Barrister, John Jones QC, investigating Obama & Hillary Clinton for Yemen War Crimes.
read more...
MURDERED:
Shawn Lucas filed lawsuit against the Democrat National Committee alleging they rigged the primary for Hillary Clinton".
read more...
MURDERED:
Father Of doctor treating Hillary Clinton for dementia mysteriously dies
read more...
CLINTON MERCENARIES
caught by FBI during assassination of DNC official Seth Rich.
read more...
MURDERED:
Hillary Clinton's email hacker/witness Guccifer.
read more...
MURDERED:
Hillary Clinton United Nations prosecution witness.
read more...
HILLARY CLINTON's:
Private mercenaries G4S Linked to Orlando LGBT mass murder.
read more...
HILLARY CLINTON's
private mercenaries Triple Canopy LLC in spy shoot out in Moscow.
read more...
CLINTONS LINKED TO WACO MURDERS:
US army used 3 flame thrower tanks on cowering women & children in church.
read more...
MURDERED:
Prosecutors husband investigating Bill Clinton for child sex charges.
read more...
HILLARY CLINTON:
Linked to 45 suspicious deaths; Friends, bodyguards, lovers, witnesses, business associates.
read more...
CLINTON'S BODYGUARDS:
Bodies dumped in WACO fireball.
read more...
THE CLINTON BODY COUNT:
read more...
THE COMMITTEE OF 300:
Are now at war with the UK/US/EU populations.
read more...
JO COX MP & DonaldTrump Assassins
both treated at Lincolnshire Partnership mental hospital in UK.
read more...
MURDERED:
40 Deutsche Bank Libor Banker Witnesses:
read more...
UK CRIMINAL PSYCHOPATHS:
From foreign War & Fraud to homeland population control with Martial Law.
PSYCHOPATHS & SOCIOPATHS:
Should be excluded from UK government by screening.
CORPORATE GCHQ & America's CORPORATE NSA .
regularly intercept British MPs emails:
read more...
THE POLITICS OF PERSONAL ENRICHMENT


& FIDUCIARY BETRAYAL
CAMERON'S LEGACY:
The most articulate criminal mastermind of the 21st Century.
The wholesale theft of all Taxpayer owned sovereign assets.
The criminal Infrastructure Act 2015 & The Consumer Rights Act 2015.
The Creation of a Criminal Corporate UK State.
The destruction of Democracy, Law, Justice & Fiduciary Integrity in the UK.
An undeclared War & Fraud on the passive domestic UK population.
The protection of UK Tax Havens & The Criminal Bankers.
The introduction of The New World Order Criminal Global Fascist State.
The subjugation of the British Broadcasting Corporation & the London Media.
Working for a "Foreign State," The City of London, criminal bankers.
CAMERON
deletes Consumer Protection Laws.
read more...
CHINA
Calls Rothschild WW3 bluff:
read more...
IT'S ALL LEGAL:
Cameron, a pretty duplicitous defence from a Law Maker. #offshore
CAMERON
Linked to organised crime investigation.
read more...
USA
Destroys hopes for peace on earth:
read more...
FRANCE:
Refuses to sign TTIP surrender agreement with USA.
read more...
OFFSHORE:
Cameron is hampering the fight against terrorism by supporting Tax Havens.
HMRC
& Treasury Civil Servants have been totally compromised in their acceptance of tax fraud, accountancy fraud, bank fraud, commodity rate fraud. etc
TTIP
is a surrender agreement to US Corporate Imperialism.
THE GLOBAL CITIZEN:
Global Government brainwashing programme for school children.
read more...
WEAPONISING WEATHER:
USA cuts off rain from populations around the globe
read more...
DYNASTY WARS:
US election descends into intercine warfare between Globalist & Nationalist elite.
Europe's Planned Islamisation:
read more...
CHINA'S
$50 Trillion Clean Energy Project
read more...
US MILITARY
releases documents on Free Nuclear Fusion Energy:
read more...
THE FAIR TAX MARK:
Please email your Local Councillors to ban Tax Avoiders.
read more...
UK COMPANY.
Started Zika biological warfare on Brazil to destroy BRICS economy:
read more...
OBAMA:
The Art of Ruin.
read more...
KISSINGER WARNS PUTIN:
The US/UK Banker Wars can't be stopped, UK/US plan for total global & civil war.
PSYCHO BANKERS:
Pay ISIS & Pentagon mercenaries to destroy Europe/UK, Syria & Russia.
TURKEY:
Shoots down British special forces helicopter who were defending the Kurds.
read more
CENSORED DEBATES
27 Debates censored by the Main Stream Media.
read here
THE BANKERS:
If proof were needed that the bankers control western governments it came last week.
read here
GLOBALIST OR NATIONALIST:
The Pentagon & the CIA have internal conflicts on the future of the USA & Humanity.
CHINA
enters Syrian war with 5,000 elite troops.
read more...
RUSSIA
to authorise Spetsnaz troop deployments in US and Turkey to combat ISIS.
read more...
NATO & RUSSIA:
Turkey will start WW3 when it attacks the Kurds.
read more...
CITY OF LONDON CRIMINAL BANKERS:
Put the UK in danger of Russian EMP nuke attack. .
The Conspiracy Theory:
The CIA created the conspiracy dialogue for the MSM to destroy Democratic opposition.
read more...
ONLINE COVERT ACTION:
UK government agency uses deception to destroy Democracy groups.
read more...
BRITISH SPIES:
Working against the UK sovereign state for the criminal bankers.
PUTIN:
Completely destroyed UK/US foreign policy with Syrian air strikes.
The Cashless Society Begins:
Sweden & Denmark are eradicating cash.
read more...
MAIN STREAM MEDIA:
Facilitating False Flag terror attacks, broadcasting racial aggravation to start civil war.
CAMERON:
Orders RAF to give air support to ISIS terrorists.
read more...
WAR WITH RUSSIA:
Putin warns US/UK coalition not to provide air cover for ISIS again.
read more...
OBAMA
backs down in nuclear confrontation with Russia over NATO air support for ISIS.
read more...
OBAMA
tries to piece together a new ISIS narrative as the Main Stream Media goes into meltdown.
read more...
The Busted Flush
As Russia & China stand up to US/UK aggression in Syria there is more to the story than Syria.
Russia & China have watched the Western nations bankrupt themselves with Banker Fraud instigated & calculated by The New World Order.
And they have watched The New World Order destroy country after country with criminal means & the psychopathic warmonger corporations wrecking the planet while supposedly creating a Global Corporate Government.
It has become obvious to all that this Global Government is nothing more than an excuse to carry on their criminal corporate frauds worldwide by financing the Pentagon military.
This hierarchy of psychopaths has been exposed for what it is & China & Russia do not want to be part of it.
While they may have some understanding of the need to keep their populations under control they certainly have no intension of letting the moraly bankrupt ego maniacs in the USA Council of Foreign Relations & the European Jewish bankers in the Bilderberg clan carve up their own countries sovereign assets.
The UK/USA/EU Criminal Bankers went too far when they started to destroy their own sovereign economies & their own population's wealth.
Their egocentric grandeur & greed had made them over estimate their power & led them to create the means of their own destruction.
Without their own healthy sovereign economies they do not have any consumers to play their part in the world economy.
They have lost their own power base with their own stupidity.
Russia & China have drawn a line in the sand but make no mistake, this is not just about Syria. If Russia & China face down The New World Order criminal bankers there is nowhere else for them to go.
UK GOVERNMENT:
Hackers trace ISIS twitter accounts to UK Gov.
read more...
AGENDA 21:
UN GLOBAL GOVERNMENT: The repression & control of the world population by UK/US criminal banking corps.
read more...
THE GLOBAL CITIZEN:
UN Global Government brainwashing programme for school children.
read more...
New £15m UK naval base opens in Bahrain
.
read more...
GEORGE SOROS:
Hungarian PM Accuses Soros of Stoking Refugee Wave to Weaken Europe.
read more...
EUROPEAN WOMEN
buy up gun stocks as refugees go on a rape spree.
read more...
CONGRESSMAN
Calls for Hearing on Vaccine-Autism Cover-up.
read more...
UK POLICE FAIL:
Iceland jail 26 criminal bankers,UK Bankers still robbing UK Economy. Sign Petition here;
read more...
AGENDA 21:
The United Nations plans to impoverish & militarise the UK/US/EU.
read more...
UK POLITICAL PRISONER:
Julian Assange still imprisoned as Media criticises China for Human Rights abuse.
CARBON TAX:
United Nations grand plan for a new layer of tax to pay for its Criminal Global Government.
read more...
BANKERS:
The Hidden History of the Rothschild Kazarian Mafia.
read more...
NEW WORLD ORDER
George Soros commands Europe to accept a million Muslims a year.
read more...
CHINESE
fighter jets and helicopters to assist Russia in battle against US/UK backed mercenaries.
read more...
CAMERON:
Supporting & implementing New World Order Global Government for the City of London.
No Brains In Washington
read more...
US Justice Department
Sets its Sights on Wall Street Executives.
read more...
ASSANGE:
There are 5,000 NSA employees in Yorkshire UK.
IT Coalition
Amazon, Microsoft, Facebook, Google and others take a stand against US Gov on net neutrality.
read more...
REFUGEE CRISIS.
Is the Policy of The New World Order criminal bankers.
read more...
CORBYN:
UK Establishment in complete meltdown over Labours' new Democratic leader.
CIA POISONED FRENCH TOWN WITH LSD IN 1951:
read more...
LONDON CORPORATE MEDIA:
Under renewed pressure to expose the 9/11 mass murderers.
THE SUPREME LEADER
OF THE WESTERN NATIONS.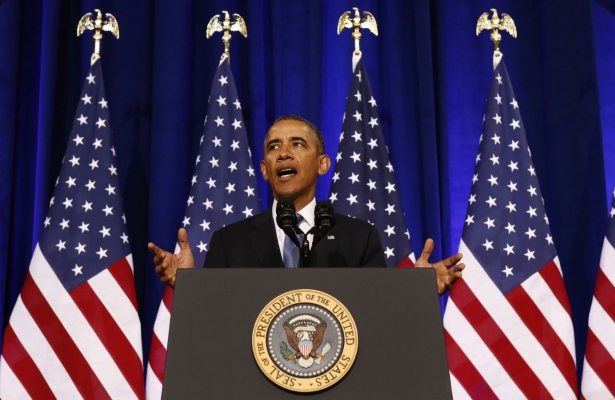 Obama signs his own TPA/TPP/TTIP treaty crowning himself,
King of the World. read more...


Weeks Till Global Economic Collapse:
read more...
Satanic Control Grid Exposed:
read more...
THE EURO SWINDLE:
Greece Owes Nothing. €245 billion debt was a criminal bank fraud.
read more...
A Life of Crime
It is actually very easy to be a criminal.
Especially if you have been highly educated in one of the best private schools in the country like Eton & then enforced with self confidence at Oxford or Cambridge University.
All you need is a modicum of intelligence, a presentable face & no morality.
There are always people around you to reinforce your idea of the world.
A world where other people don't matter because they are; plebs, sheep, norms, workers.
And you are part of the privileged elite who have had no childhood struggles to hinder your growth, no vaccinations to restrict your brainpower & a clique of selfish spoilt brats to assist you in your development.
Who would ever have thought that the most affluent families & the most privileged children of England would turn into the most dangerous criminal elite in western history.
A Criminal Elite that could look at the wholesale theft of the United Kingdoms' Sovereign Assets as a straight forward business transaction.
That could destroy Democracy after 300 years without any tinge of regret.
That could turn our Legal & Justice system into a protection racket for the rich & the Criminal Corporations.
A Criminal Elite that turns a blind eye to; war, mass murder & economic destruction as long as it makes them a profit.
This Criminal Cartel are more dangerous than the Mafia gangsters, Hitler & Genghis Khan.
They just wear better suits & smile the PR smile.
UK Civil Society
We pay taxes for the army but we are undefended.
We pay taxes for politicians but we are unrepresented.
We paid money to save The Bankers but we are in debt.
We pay the Civil Service for administration but we are manipulated.
We pay taxes for Justice, Law & Order but the Criminal Bankers go free.
We pay taxes for housing but only the rich are housed.
We pay taxes for business investment but there is none.
We pay taxes for the NHS but they are diverted.
We pay taxes for the infrastructure but it is asset stripped.
We pay taxes for the secret services & GCHQ but they work against us.
The Bankers Criminal Cartel
As Capitalism & the World Economy is a giant Ponzi scheme maybe it wasn't such a good idea for the Crook Bankers to get so greedy.
The World Economy could have lasted another twenty years if they hadn't made it a Ponzi + fraud + fraud +fraud economy.
The whole point of human transactions, economics & currency is that they are based on Trust.
When they got double & triple greedy they destroyed their own integrity & economics.
They thought they could hold it all together with lies & hypnotising people with the Western News Media but now the truth is out.
The Bankers are a Criminal Cartel more dangerous than Mafia gangsters.
FRACKING: Cuadrilla fracking application rejected by Lancashire Council.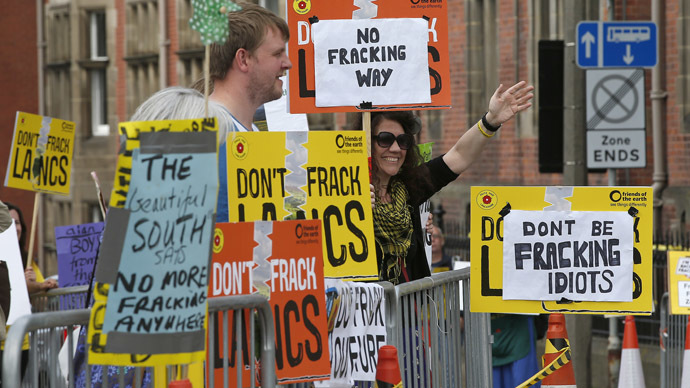 read more...
Western Governments are forcing child vaccination.
No vax, no school, no doctor.
Privatised Medical Facilities vaccine schedule includes 21 innoculations infants should receive before the first year of age, many of which they admit cause severe adverse reactions, including death, largely in part to the ease by which toxins can permeate children's underdeveloped blood-brain barriers.
read more...
USA National Debt now $18 Trillion.
LONDON NEWS MEDIA:
Watch out for Flase Flag stories to push UK/USA/EU into war in Syria.
BIG PHARM:
Assasinating high profile alternative therapists in USA.
DOCTOR MURDERED:
Who exposed that it was mercury in vaccines that caused Autism in children.
read more...
PENTAGON:
Predator surveillance drones to fly over Europe.
read more...
MOBILE PHONE RADIATION:
Phones should not touch your skin & be at least 5mm away.
read more...
TTIP GLOBAL GOVERNANCE:
The paranoid control of the populations of the world by the Pentagon Military under the orders of psychopathic Criminal Bankers.
US SENATE:
Rand Paul fighting to expose the US TTIP/TPP trade deal on Global Governance.
read more...
HOW THE NSA HACKS PC's:
read more...
WINDOWS 10:
To become a subscription model.
read more...
PENTAGON:
To store Tanks in Baltic States for war with Europe.
read more...
WINDOWS 10:
The NSA keylogger in "terms & conditions."
read more...
TEXAS:
to remove its gold from the US Federal Reserve Bank
read more...
THE DAILY TELEGRAPH:
Moves away from the Tory Globalist agenda when it admits "Perhaps the world's conspiracy theorists have been right all along."
read more...
SUNDAY TIMES:
Reporter fails To defend anti-Snowden story.
read more...
THE GUARDIAN:
Bilderberg2015, Where criminals mingle with ministers.
read more...
GENOCIDE:
Corporate Globalists plan to cut the world population to 3Billion.
FBI FIFA FRAUD:
A media diversion from £5 Trillion Criminal Bank Fraud. FBI can't touch the Criminal Bankers.
Corporate Globalists Control RAF Fuel Supply.
The Government Pipelines and Storage System (GPSS) was built during World War II & owned by the Ministry of Defence.
On 20 March 2015 it was sold to the Spanish oil network operator Compañía Logística de Hidrocarburos (CLH) for £82m. The MoD also signed a contract with CLH for the military to be supplied with fuel via the GPSS.
US SENATE:
Lobbying bribes totalling $1.15 million rig the TTIP/TPP vote.
read more...
GOLDMAN SACHS:
Destroys opposition to TTIP in the US Senate with £127,856 "bribes."
read more...
GEORGE SOROS:
Ferguson protesters paid by Soros Front Group.
read more...
Banking Reform
The myth that there were just a few bad people in banking was shattered for good with the criminal conviction of; JPMorgan Chase, Citigroup, Barclays,The Royal Bank of Scotland & UBS with fines exceeding $5 billion. These major banks, admitted criminal wrong doing which involved senior staff in the rigging of exchange rates. Even complicity by the Bank of England is on record. We now need a complete reappraisal of the banking sector & the implementation of a set of Banking Reforms which include; A Financial Transaction Tax, Accounting Transparency, Separating the High Street banks from the Speculators, Criminal Liability enforced & punished by jail time, Reassessment of Status & Full Disclosure.
read more...
Criminal Bankers Secret Meeting in London to "End Cash."
Central Banks aim to institute governmental approval for all purchases and sales.
"In the mind of an economic tyrant, banning cash represents the holy grail," writes Michael Krieger.
"Forcing the plebs onto a system of digital currency transactions offers total control via a seamless tracking of all transactions in the economy, and the ability to block payments if an uppity citizen dares get out of line."
read more...
The London Lobbying Industry
The professional UK lobbying industry has been rapidly growing since the mid-1990s and in 2007 was estimated to be worth £1.9 billion, employing 14,000 people. A report suggests that some MPs are approached over 100 times a week by lobbyists.
Since 1994 there have been various complaints by MPs about unacceptable lobbying and several police investigations. Current levels of lobbying are causing concern as is the 'revolving door' which allow individuals to move rapidly between legislative and commercial roles in the same sectors creating potential conflict of interests. Ministers are making increasing use of Special Advisors (staff members employed by the minister personally, but paid for from the public purse) who are often selected from the related private sector industries and have sometimes been criticised for engaging in campaigning while still on the government payroll or for moving directly between lobbying roles and the advisor role.
There is presently no formal or mandatory registration process for lobbyists and consequently there are many self-employed or freelance workers who consider themselves to be lobbyists of some sort. In 2009 the House of Commons Public Administration Select Committee recommended creation of a statutory register of lobbying companies and activities (similar to the one required in the United States), but the government rejected that recommendation.The United Kingdom lobbying sector is currently self-regulated by the Public Affairs Council, which registers individual lobbyists. (Wikipedia)
THE ELECTION
The London TV News Media combined with the London Press, The Bankers & The Corporations to produce a resounding victory for Cameron in this election. The combination of SNP fear & split voting with UKIP & the Greens handed the Conservatives an unexpected win.
This now leaves the UK population completely fractured as it faces another five years of Austerity & Corporate exploitation.
THOUSANDS PROTEST IN DUBLIN:
Against proposed water charges.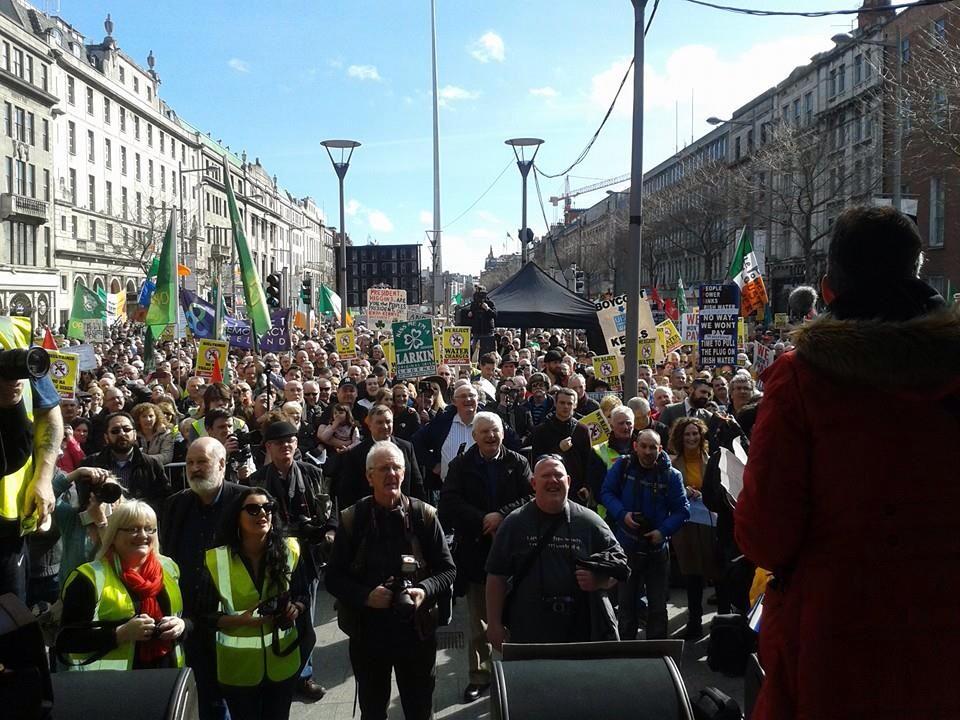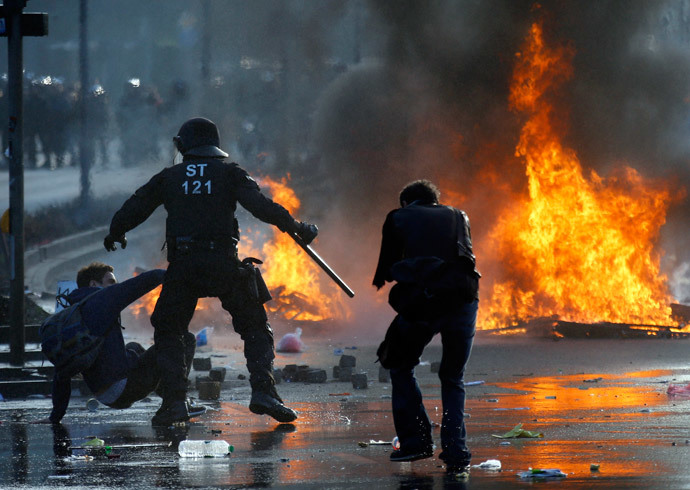 RIOTS IN GERMANY AGAINST EC BANK.
20% of Germans think Revolution is the only answer. Thousands of protesters have been clashing with riot police in Frankfurt ahead of a ceremony on Wednesday that opened the new £1Bn headquarters of the European Central Bank (ECB). The morning rally was marred by torched vehicles burning in the blocked streets. (RTnews)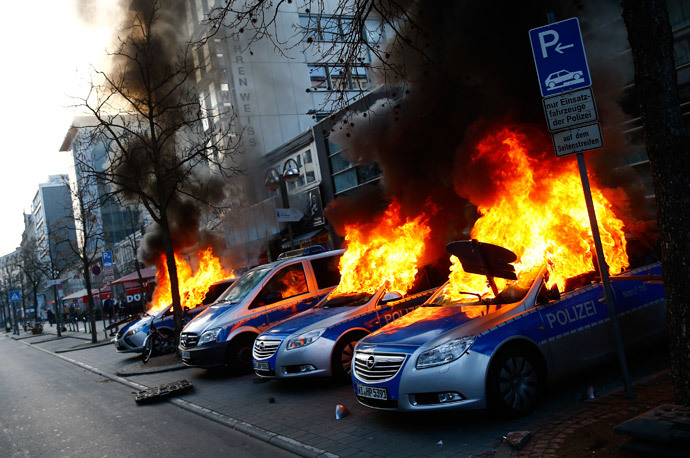 US CONVOY INVADES EUROPE:
US military vehicles parade through; Estonia, Lithuania, Poland, Latvia & the Czech Republic to Germany in a symbolic show of force. #TTIP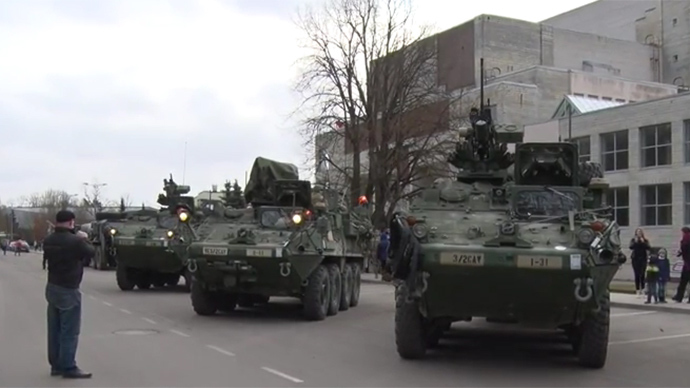 John Pilger: The War on Democracy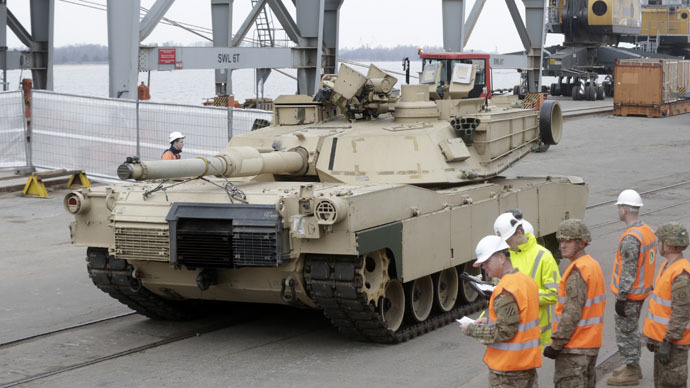 US Tanks roll into Latvia
The United States has started deploying 3,000 troops into the Baltics. They will hold a three-month exercise with Latvia, Lithuania and Estonia. Latvia has confirmed more than 120 armored vehicles including tanks have been delivered by the US.
More than 50 Russian fighter jets participate in combat exercises
Russia started a week long exercise with live firing of its most modern jets including the SU-34
read more...
Conservative Party Bankrolled by Hedge Funds
A Labour Party analysis shows that City of London hedge fund managers have donated more than £19m to Tory coffers.
Guardian, read more...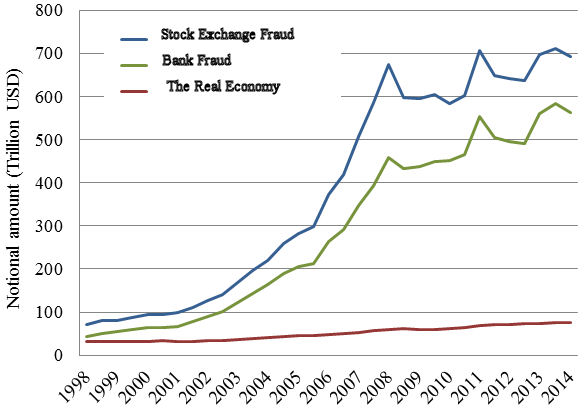 Share Fraud & Bank Fraud vs The Real Economy
US President Obama Announces Tax Haven Taxes
Obama calls for a one-time, 14 percent tax on an estimated $2.1 trillion in profits piled up in tax havens over the years by multinationals such as General Electric, Microsoft, Pfizer and Apple.
He will also seek to impose a 19 percent tax on U.S. companies' future foreign earnings.
He probably knows that the Republicans will veto this.
UK DEVOMAX:
It is not just Scotland & the SNP who seek devolution from London. The rest of the UK are also appalled at the criminal activities of our Corporate /Political elite. The manipulations of the London criminal bankers cartel, the secret societies & the oil companies have led to a continual ethos of War & Fraud which shows a reckless disregard for other countries, ecology & ultimately humanity. This is a plan to ostracise & isolate those who chose to damage the UK & its economy.
read more...
Peter Schiff Spills the Beans on the US Economy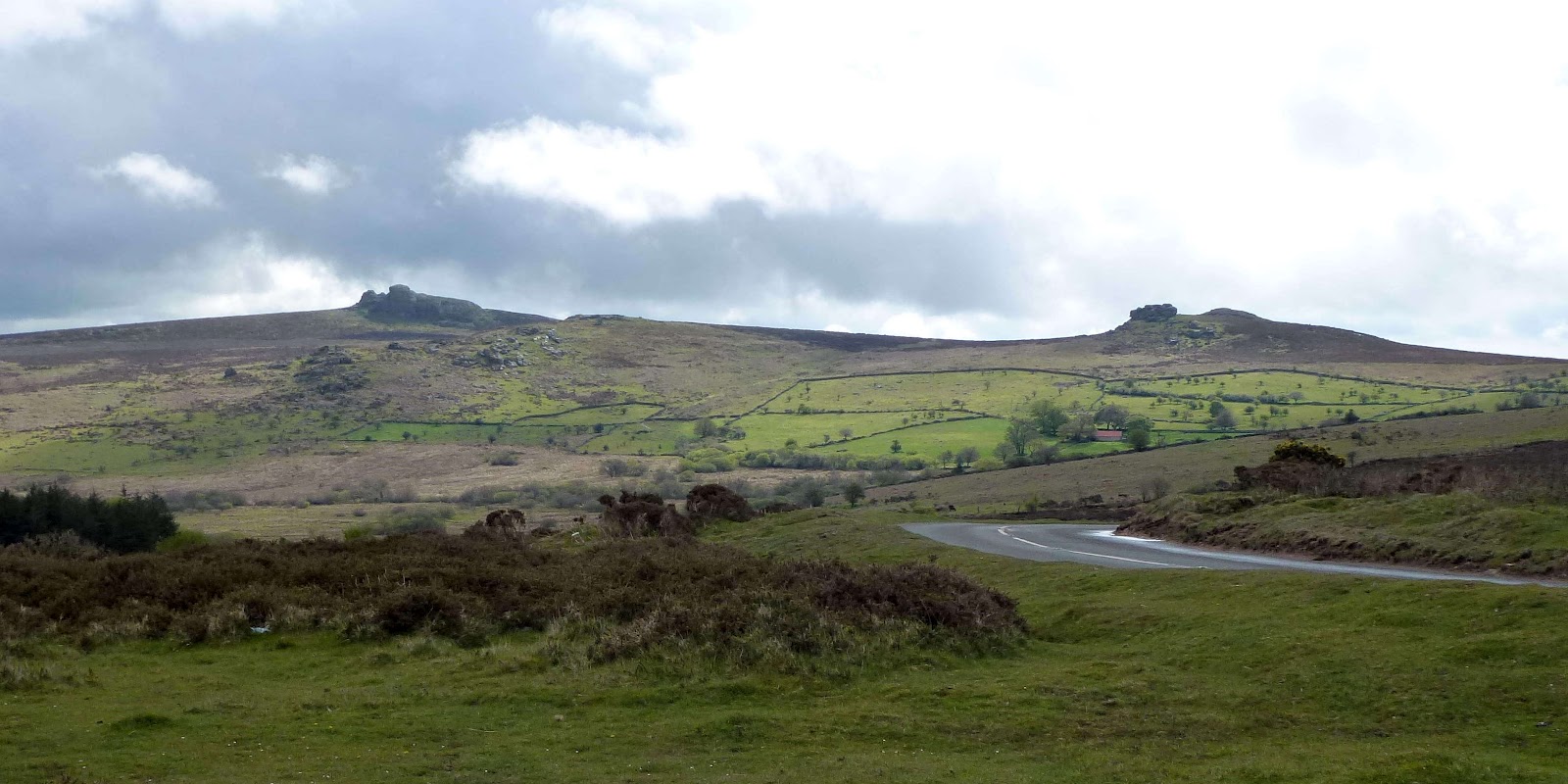 The Infrastructure Bill
As The Infrastructure Bill passes through Parliament no one mentions the massive constitutional change that it contains & the fact that it transfers ALL UK public owned assets to the City of London Bankers for Privatisation.
read more...
Boris Johnson seeks to take control of the Justice system in London
read more...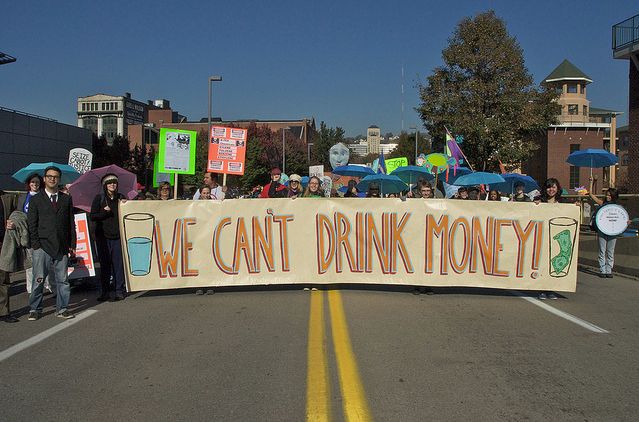 The Fracking Fraud
UK households are to pay an extra £150Bn on their energy bills for no energy. George Osborne has decided to put the cost of Fracking exploration on to UK energy bills even though energy consumers will not benefit from any cheaper energy.
As with other Corporate projects in the UK it is government finance & government subsidies which make them financially viable.
With Fracking & the Wind Farms the whole justification for their existence is taxpayers money.
We appear to being subjected to hyped London Media Advertising where the saleable product is just an illusion.
Something that has been created for no other purpose than to make money for The Corporations.
There is no justification for Fracking, there is no shortage in the world for oil.
But the Corporations have used the project to obliterate planning laws & gain control overruling Democratic Law.
read more...
The £500Bn Rip Off
The Tories are to sell £500Bn of YOUR roads & land to The City of London for £2.6Bn
The Infrastructure Bill now being finalised in the House of Commons Transfers all highways to central government control for privatisation. Transfers all; public land, parks, woodland, common land, & National Parks to a new Central Land Registry.
Which will be followed by the Privatisation of The Land Registry & the privatisation & sale of all public land.
It also tranfers planning control from local councils to central government.
read more...
The Tory War on Democracy
The Conservative government is making a concerted effort to push through new laws to destroy British Democracy & create a Corporate State.
read more...
Corporate Tyranny
Tories have increased UK debt by £572 Bn in 5 years.
read more...
Britain's fracking trespass law flouts UK democratic rights.
read more...
The Saudi oil war against Russia, Iran and the US.
The House of Saud believes it can dump a tsunami of oil in the market and back it up with a tsunami of spin – creating the illusion the Saudis control oil prices. They don't. As much as this strategy will fail, Beijing is showing the way out; trading in other currencies stabilizes prices. The only losers, in the end, will be those who stick to trading oil in US dollars.
read more...
The Renminbi - A new financial era is coming.
The US dollar's power is threatened as it loses importance and status as the predominant world currency. The Renminbi System using the Yuan is on its way up. It is the official Chinese currency that is now being used by Russia, the EU & UK as a backup currency.The existing order of a single ruling currency is now being challenged. A new financial era is coming.
read more...
The Geopolitics of World War 3
The reason Russia and Syria are being targeted right now is to keep the US Dollar as the currency for oil trading. History shows that any country that tries to ditch the PetroDollar gets attacked. Iraq, Libya, Syria,.... Iran.
UK Annual Corporate Tax Fraud now £120Bn.
read more...
USA Foreign Policy - War & Fraud
There is a basic law of class room science which says that every action has an equal and opposite reaction. Obviously the people in the Pentagon are too stupid to believe in Universal Laws. And our politicians have not learned from the mistakes of the past.
The Pentagon actually want a War of the Worlds planet because as a corporate entity thats how they make the most profit. The fact that this is completely insane seems to have passed them by.
And then there's ISIS the so called enemy who just appeared from nowhere a few months ago & very conveniently provided a few beheading videos for public consumption & outrage.
But this war isn't about ISIS or even oil or even who owns the oil fields & the refineries.
It is actually about the Petro Dollar which means that whoever runs the oil companies must trade in Dollars.
This is because the USA, whose national debt of $17 Trillion was largely built up by the warmongers in The Pentagon. The USA whose Bankers brought the World Economy to its knees & then carried on the fraud anyway. The USA that has a plan to rule the world by War & Fraud. Is actually bankrupt & unable to pay it's debts.
If it lost control of the PetroDollar oil market the Wall Street Stock Market would crash.
The Bankers, the USA/UK/EU governments have had six years to re balance the world economy but in fact they decided to carry on with their Political/Economic Fraud.
And they have grand plans for the Corrupt Corporations to dominate the world with War, Fraud & drones.
Obviously for the politicians to actually accept that they had messed up & should accept their place in the world community with humility is beyond them.
The people in Syria, Iraq, Libya, South America, Afghanistan, Pakistan, Ukraine, have paid the price for US imperialism & next it will be Iran the EU & Russia.
But the day of reckoning will arrive when someone realises that the only way for peace to exist on this planet is for the USA to be exterminated.
The USA has many enemies & only bribed allies.
And they do like a good war.
But will they be any good against a real army instead of their video enemies, women, children & the docile domestic populations of the world?
Corporate/Political Fraud
Our Corporate/Political Elite are so absorbed in their own power, control & greed that they are repressing the population, stunting our ability to grow, educate, innovate & revolutionise our way out of recession.
They are creating the downfall of the Western Hemisphere by stunting human progress.
Their answer is to dominate the world with War & Fraud, creating a world of slaves which they will control.
This is the madness of our time..
THE NEW WORLD ORDER.
Criminal Politicians, Corporate Predators,
Psychopathic Warmongers & Corrupt Bankers.
The New World Order is just an excuse to destroy countries, plunder their assets & kill the dissenters. It creates worldwide chaos not cohesion.
read more......
THE SOCIOPATHS:
People with a psychopathic personality whose behavior is antisocial, often criminal, and who lack a sense of moral responsibility or social conscience.
Investment analyst downgrades Apple, Amazon and Philip Morris on ethical grounds
Ronnie Moas of StandPoint Research in Florida, which does research on behalf of hedge funds, pension funds and asset management firms, said social misdemeanours and inequality at all three companies had led him make the decision to downgrade them because their future outlook has grown weaker.
read more......
ISPs take GCHQ to court over mass surveillance
Seven international web providers have lodged a formal complaint to UK court alleging breach of privacy and breaking into their networks.
read more......
THE WAR FOR EUROPE
Are USA Corporations & Pentagon blackops trying to take over Europe?
As the EU gas pipeline is sabotaged in Ukraine.
And with the TTIP trade agreement under negotiation
Are the US using Ukraine gas as a blackmail weapon?
read more......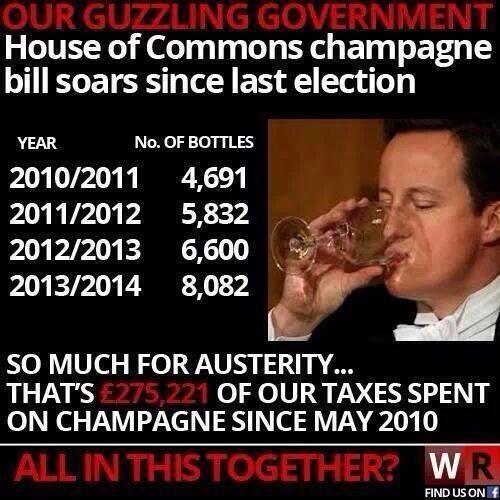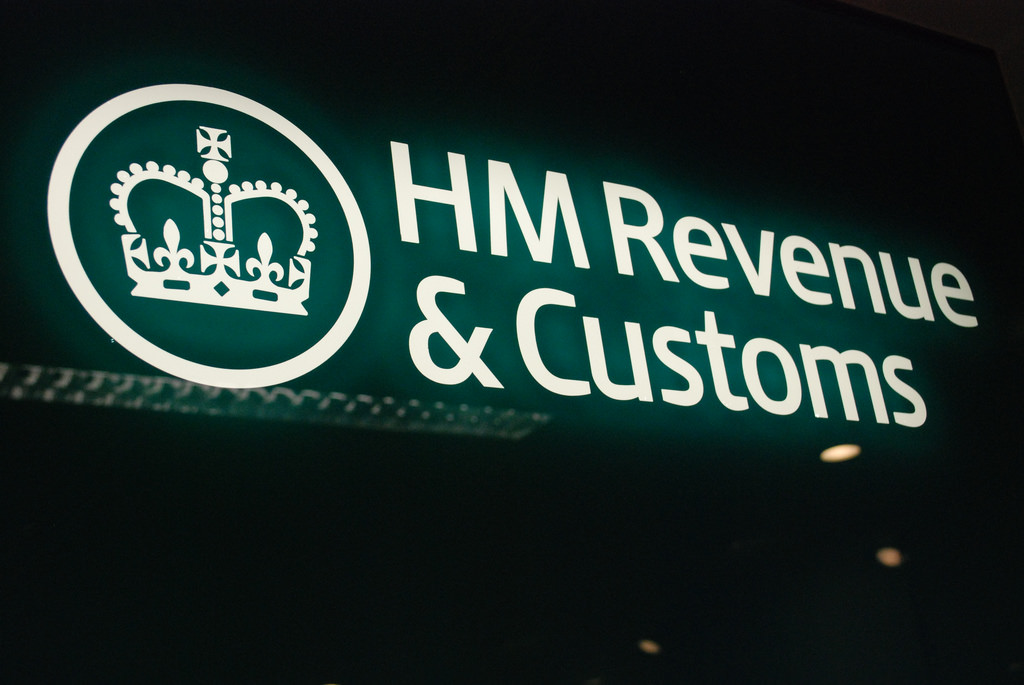 The UK's Missing Tax Billions
In The Shade: The UK's hidden economy
A new report,by Tax Research's Richard Murphy uncovers the staggering scale of the UK's shadow economy.
Based on data from HM Revenue & Customs and the European Union the report estimates that in 2011/12 there were £100 billion of sales that weren't declared to the UK's tax authorities, (10%).
The report estimates that £40 billion of tax was lost to the UK Exchequer in 2011/12. read more......

The Political Vortex















THE ANTI FRAUD DEMOCRATS vs CORRUPT CORPORATE GOVERNMENT.
The failure of the London Main Stream Media & our London Political Elite to recognise a seismic shift in public opinion has led them to completely misjudge social/political realities.
read more......

Cameron Rewrites the Ten Commandments read here......

HMRC Standard Practices: Tax avoidance, accountancy fraud, corporate offset mortgage fraud, profits diverted offshore, Tax Haven transaction concealment,asset stripping, base erosion, profit shifting, undeclared profits, and concealed investments.
All crimes against the UK population sanctioned by corrupt Civil Servants & politicians.
It appears that HMRC is working for the City of London & not the people of the UK.
Is the UK government a legal state or a criminal corporate syndicate working against the population?

Capitalism, Not Corrupt Capitalism. If money & the world economy are manmade devices for bartering & trade,
What's the point of corrupting the system for profit if it destroys the system.
The world economy is only sustained by its own integrity & trust.
Therefore it is only a virtual economy, not a real economy.
To create a real economy you have to have fixed parameters.
Expansion, the basis of Capitalism is not a fixed parameter.
It is therefore designed to fail.
To create a real economy you have to have international fixed parameters.
For; Law, Accountancy & Justice.


A CRIMINAL GOVERNMENT: Is one that works against the National Interest.
A CRIMINAL GOVERNMENT: Is one that treats the population like terrorists.
A CRIMINAL GOVERNMENT: Is one that exists for its own; power, greed & corporate fraud.
A CRIMINAL GOVERNMENT: Is one that censors political debate on Main Stream Media.
A CRIMINAL GOVERNMENT: Is one that corrupts the tenets of: Law, Accountancy & Justice.

EU Votes to Create Public Company Registers. The European Parliament voted to create public registries in EU member countries listing the real owners of companies and trusts.
The measure will crack down on individuals and companies that hide assets in secretive offshore entities,
These have often been linked to tax evasion, money laundering and corruption.
The use of offshore havens by prominent European politicians andbusiness leaders was revealed last year by ICIJ's Offshore Leaks investigation.
"Tax Havens are crucial facilitators of illicit money flows by secretive corporate structures."
www.ICIJ.org

Westminster vs Whitehall
One of the reasons that London Party Politics doesn't work is because the main battle ground for power is the Civil Service.
Hidden from view the Political Parties are placing key people into the Civil Service to maintain control & sabotage the next government.
This negative destructive battle leaves the Civil Service in a continuous state of chaos.
working against positive government and leaving important work rushed or ignored.
Cameron has already placed key corporate people into the Treasury, HMRC etc.
Gordon Brown did the same when he left office.
This is corrupt.

New Corporate Laws to kill off Democratic Justice.
The EU State in Brussels has kept quiet about a treaty that would let rapacious companies subvert our laws, rights and national sovereignty
The purpose of the Transatlantic Trade and Investment Partnership
is to remove the regulatory differences between the US and the EU.
But it also includes new laws called the investor-state dispute settlement.
These are already being used in many parts of the world to kill regulations protecting people and the living planet. read here......


Russell Brand newsnight interview with Paxman
Channel 4 Dispatches: Energy Bills Exposed. Video Link...... EU Law created tax loophole. Daily Telegraph reports on the origin of corporate tax fraud. Read more......
BP and Shell rigged Brent oil price for a decade. Daily Telegraph link......


The Global Economy's Corporate Crime Wave
The world is drowning in corporate fraud, and the problems are probably the greatest in rich countries -- those with supposedly "good governance."
Money talks, and it is corrupting politics and markets all over the world.
The explosion of corruption -- in the US, Europe, China, India, Africa, Brazil, and beyond.
Raises a host of challenging questions about its causes, and about how to control it now that it has reached epidemic proportions.
.......cont: "read more
The Gift Economy


Top defence contractors in Washington regularly finance the election campaigns
of the lawmakers who oversee or control their budgets.
Political analysts have called this phenomenon, the gift economy,
in which each routinely gets, and expects, something of value from the other.
This financial relationship has a large influence on the US governments policymaking
and expenditures relating to national security.
read more......











The City of Detroit files for bankruptcy.
This is historically the first US city to file for chapter 9 bankruptcy.
It is likely to be the first of many as public sector costs of; high pensions, high wages & shrinking population crippled its finances.
This is a phenomenon which is likely to sweep through other US cities & across to the UK & EU.
Public servants are failing to curb spiralling wages & bad public sector pension investments in the City of London & Wall Street.
read more......



Global Hawk. The Drone that could not be grounded.
With large budget cuts looming top US Air Force officials looked for a project
that was underperforming, had exceeded its budget, and wasnt vital to immediate combat needs.
They soon settled for Global Hawk, a $223 million aircraft had cost far more than expected,
and was plagued by recurrent operating flaws and maintenance troubles.
The cancellation of this project was reversed by a team of Northrop lobbyists,
They used former congressional staff and hundreds of thousands of dollars in campaign
contributions to persuaded Congress to demand the drone continued production and operation.
Northrop Grumen spend nearly $17 million annually on lobbying expenses.
read more....

Lobbyists for General Dynamics who pass through the revolving door General Dynamics is a US arms manufacturer building land & air combat vehicles
& systems, armaments, munitions, shipbuilding & computer systems for the US government.
read more....

Obama administration drowning in lawsuits over NSA surveillance
UK Gov to face legal challenge over GCHQ/Prism surveillance



UN human rights chief says whistleblowers need protectionIn her first reference to whistleblower Edward Snowden's case,
UN Human Rights Chief Navi Pillay has called on all countries
to protect the rights of those who uncover abuses and stressed the need
to respect the right for people to seek asylum.
Read more....



Aurelia Fedenisn: Lawyers Burgled
The Dallas law office representing State Department whistleblower Aurelia Fedenisn has been burgled.
The former State Department general investigator leaked government documents last month
providing CBS News with documents that accused the State Department
of covering up criminal investigations involving its diplomats and employees.
Offences included; illicit drug use, sexual solicitation of minors and prostitutes, and sexual harassment. read more....

Edward Snowden: Whistleblowers are people of conscience who support the Democratic Justice Movement. YouTube video interview link....

Edward Snowden: I dont want to live in a world where everything I say is recorded. - Guardian video interview. video link....


NSA Controls Global Internet Trafficread more....

Statement from Edward Snowden in Moscow read more....

Attacks from America:PRISM: NSA Spied on European Union Offices. read more....

Journalist Killed:Michael Hastings killed in Los Angeles last week was investigating the US arms industry. read more....

The Guardian Newspaper:The US Army confirmed that access to The Guardian newspaper's website had been restricted.
Documents related to Edward Snowdens revelations about PRISM. read more....



The Pentagon

PRISM TARGETS:Bradley Manning,Julian Assange,Edward Snowden,Michael Hastings.





The Mad Men:UK politicians have abandoned Nuclear Fusion in favour of sea based wind farms.
read more....
The Secret City of LondonVideo Link
Max Keiser: The Financial War ReportsVideo Link


June 2013
State TV Pulled of the Air by Greek Government

An employee wipes tears as she works with colleagues
at the Greek state television ERT headquarters
Athens June 12, 2013. REUTERS/Yorgos Karahalis.

The Greek government took the State TV network, ERT, off the air
at midnight on Tuesday 11th June, just hours after announcing the move.
Government spokesman Simos Kedikoglou told Reuters the shutdown was decided
six weeks ago .......cont: "read more


GCHQ Cheltenham P R I S M


May 2013

The War of the WorldsOnce we were just paranoid idiots
And then the US.Gov intercepted journalists emails & telephone records.
And then we knew that Corporate Gov was at war with its own people.
Obviously Jesus wasted his time preaching to the Christians about greed.
So now Money is King. Greed is Good. Goldman rules the Earth.
Bring on the corporate police drones.

CIA Langley P R I S M
The Politics of Diversion
The main game in Westminster at the moment appears to be diversion.
There is the smell of desperation to conceal & divert attention from the economic problems facing the UK.
Desperation to conceal the explosion of Corporate Fraud from the public.
Desperation to conceal the reality of UK.Gov internal finances
And the real cost of keeping this failed establishments various bureaucratic empires intact.
And then how to make the PAYE workers pay for it all.
Not to mention the continuing saga of the EU nearly failed corrupt state.
53 billion a day to Brussels & rising.

Politics used to be regarded as politics.
Now they are regarded as a dishonest elite vainly trying to hold on to power at all costs.

And The Shires watch in disgust as the corrupt City of London & the Corrupt politicians of London
struggle to twist their mistaken scenario of deviousness into a win/win situation.
The Corporate Fraudsters have created their own downfall by asset stripping their own homeland.
Didnt anybody ever tell them not to s**t on their own doorstep.

And the corporate media are going greyer by the day as their lies & omissions from reality catch up with them in the most unexpected ways.
The futility of everything that the politicians do in their own stupid corrupt way just shows them up for the fakes & the charlatans that they are.
All they have left is Ego Politics.
How many EU directives are hidden under the House of Commons table this week Mr Speaker?

Great Britain - A Failed State
The United Kingdom is now a failed state.
It has the highest Sovereign Debts in Europe.
The financial balance between the Public Sector & the Private Sector is still unsustainable.
Our businesses & industries continue to suffer zero growth in productivity due to lack of financial support from the banks.
And yet the government fails to change anything.
.......cont: "read more


NSA P R I S M